First Annual Healthcare Hackathon Was A Great Success
Weslaco, TX, November 19, 2019
Rio Grande Valley Health Information Exchange (RGV HIE) is proud to announce the successful completion of its first annual Healthcare Hackathon held November 8-10th at the UTRGV CIC in Weslaco. Over 30 participants were challenged to use RGV HIE's FHIR enabled platform to develop mobile healthcare applications, patient engagement solutions, and population health analytics. Participants also enjoyed classes and educational presentations from Health Samurai and Verato.
The hackathon agenda included a networking event Friday evening and educational sessions from subject matter experts on healthcare challenges impacting the community. Participants formed teams and were asked to work on a business plan and technical solutions using FHIR.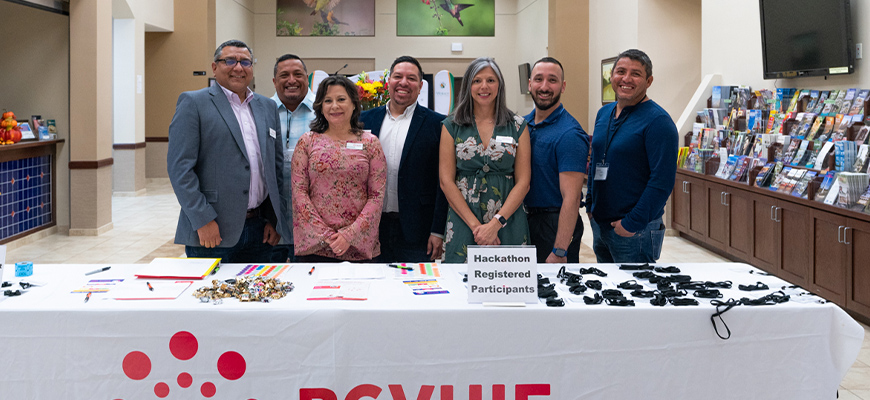 Four teams were given 24 hours to work on their projects, followed by an opportunity to present their solution, give a demonstration and discuss how their idea would provide an answer to one of the healthcare challenges presented. The teams brought their solutions to the judges, who included Dr. Sheila Magoon, MD, Executive Director BvYS ACO, Abraham Isai Castano, BBA License Nursing Facility, and Michael Muniz, Muniz Rio Grande Pharmacy.
"The innovation that FHIR is bringing to the healthcare industry as an API is unparalleled" shared Genaro Garza, Director of Technology for RGV HIE. "The apps that were developed during the Hackathon showcased how powerful this technology is and the opportunities that remain to be uncovered."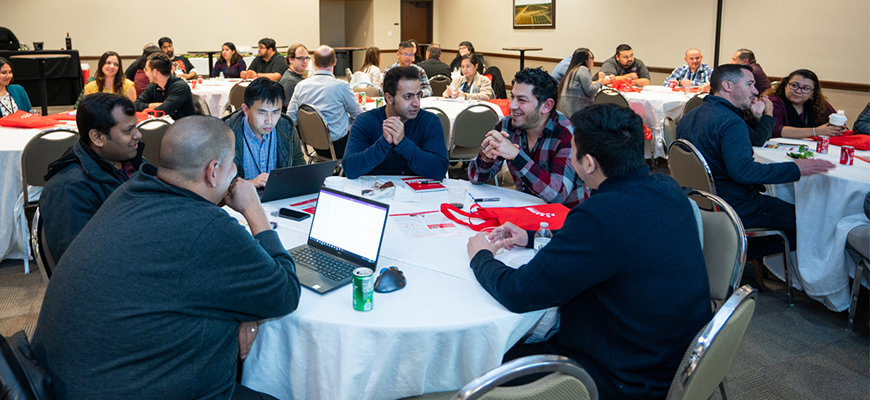 The winning team was awarded to RAPITRAK: EMS Solutions, who took first place with their innovative application that enables paramedics to communicate with hospitals prior to arrival, sharing real-time data that improves systems of care in time-sensitive emergencies. All gathered information was stored and shared over a Patient and Provider portal, allowing ease of access and documentation throughout the treatment and care process.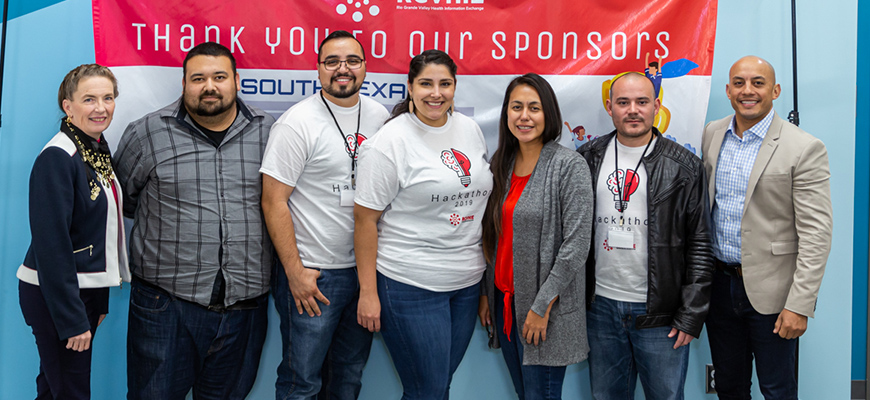 EnRoute Analytics took home second place at the event by tackling the issue of fragmented analytics in regards to the information paramedics and hospitals gather and log. With a standard set of reporting across these two entities, EnRoute Analytics enables EMS providers to better understand the effectiveness of their care and what steps can be taken to increase efficiencies.
Andrew Lombardo Executive Director for RGV HIE stated, "the Hackathon was a fantastic opportunity to showcase the talent and creativity of the members in our community." As one of the HIEs in the state of Texas, the RGV HIE is leveraging our FHIR platform for community members to engage in implementing solutions to address regional healthcare challenges.
Martha Machado, UTRGV student, said the following, "this event has opened our eyes to the problems we are facing in healthcare right now, and all the possibilities that can be uncovered when great minds join forces. We are looking forward to participating in next year's event!"
Thank you to our sponsors, South Texas Physician Alliance, Health Samurai, South Texas Health System, Verato, and Methodist Healthcare Ministries of South Texas for their ongoing support of creativity and drive for change in the Rio Grande Valley. For more information on the hackathon, please visit our event homepage at htttps://rgvhie.org/hackathon.
About RGV HIE
The Rio Grande Valley Health Information Exchange (RGV HIE) is a non-profit organization dedicated to facilitating the secure exchange of patient health information to improve communication and patient care in South Texas. The RGV HIE brings a regional-level infrastructure solution that connects information between participating health care organizations and providers by integrating disparate systems and enabling the exchange and use of critical patient information for making care-related decisions at the point of care. We work with physicians, hospitals, and other healthcare organizations to ensure that critical health information is communicated in a consistent and secure manner. For more information, please visit https://www.ccehie.org/.